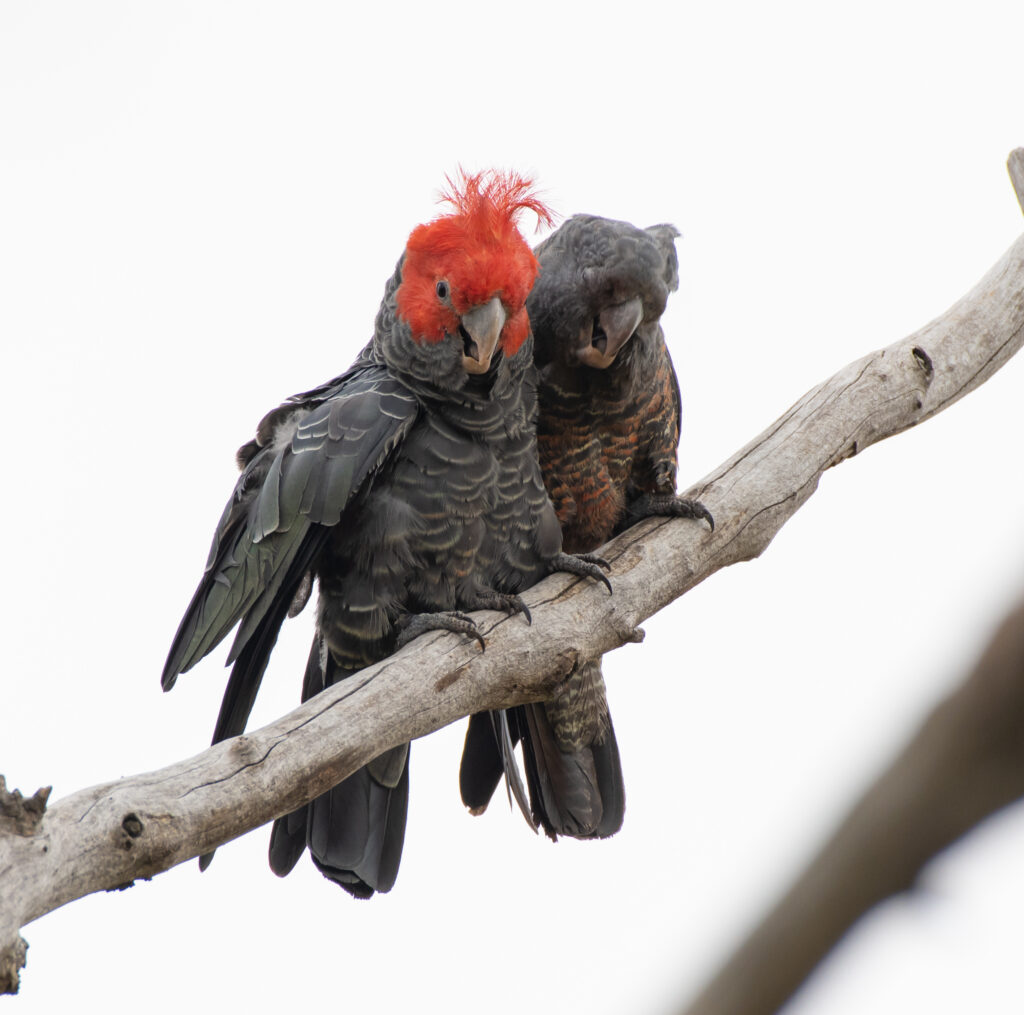 SAVING OUR THREATENED SPECIES
These are two of our most loved parrots and their numbers are declining rapidly. We don't want to lose them in our region so the Atlas of Life is asking you to help with important research.
In order to establish their main habitat areas and their habits, we are asking people to record any Gang-gangs and Glossy Black-Cockatoos whenever they are seen, particularly if they are regular visitors.
September and October are the best months to see them as they explore tree hollows and look for nesting sites.
Record any sightings of these birds in the iNaturalist database. You will need to register to add a sighting and please join our Atlas of Life Coastal Wilderness project. Try and take a photo with whatever camera you have with you at the time. Even if you don't get a picture – and we know it's not easy – please record your sighting. There is more information on how to distinguish the Glossy Black-Cockatoo from our other two species of black cockatoos at this link.
If you see them often and they appear to be going in and out of a particular tree hollow, let us know and we will help confirm if they are nesting. We won't make the locations of any nests public to protect them. Hopefully, participants will be able to observe how successful they are in raising their chicks as other volunteers have done in the Australian Capital Territory for 4 seasons.
We are also keen to see what they are feeding on, so if you can photograph the Gang-gang Cockatoo or Glossy Black-Cockatoo and the tree or shrub it's feeding in, let us know.
See the Atlas of Life website for an update on the Gang-gang nesting research project and how you can be a part of it.