Local Plants Database
Look up local native and exotic plants by name or browse by image through more than 5000 photographs
Or browse the local plant index.
---

This detailed Guide to Revegetation in the Bega Valley Shire includes species lists for different parts of the shire and continues to be a valuable resource for landholders and agency staff undertaking revegetation projects. Bournda Environmental Education Centre has kindly agreed to have this publication made available electronically. Note, this PDF is 9MB. Download here.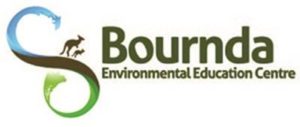 ---
Native Seed Collection Workshop – February 2013
This workshop presented by Karen Walker gave an excellent introduction to seed collection. Seed collection means you can grow your own native plants from seed that's local to your area. It's rewarding, it can keep your revegetation costs down and helps maintain genetic diversity.
Download native seed collecting training notes
---
Life and Death in the Cemetery
The Towamba Cemetery contains native grassland dominated by Kangaroo Grass that is closely related to Lowland Grassy Woodland.
This vegetation may be remnant from an original grassy woodland formation, or the result of the effects of clearing, burning or other management practices on Bega Wet Shrub Forest.
Although the tree layer has been largely removed, the grassland at the cemetery is diverse and supports a number of species which are rare in the region.
This report describes the significant plant species in the cemetery and identifies ways to ensure they are conserved into the future.