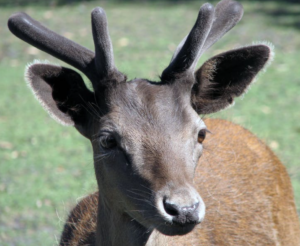 In response to the growing interest of many community members with the presence of wild deer in their region, Upper Murrumbidgee Landcare and associated Landcare groups have developed a survey to gauge landholders' perceptions on a range of deer issues. The survey is open to all landholders in south-east NSW, bordering Victorian regions and the ACT. This survey provides an opportunity for landholders to express their view of wild deer, provide observations on deer species and abundance, document whether wild deer are causing an impact and convey any concerns they might have on the management of wild deer.
The survey is available at https://www.surveymonkey.com/r/R3KNS6V and should take 10 minutes to complete.
If you have any queries or require further information please contact Georgeanna Story, Upper Murrumbidgee Landcare Coordinator, on 0429 7799 28 or at upper.murrumbidgee@gmail.com.'
If you'd like to read more about deer in Australia, have a look at a recent article by the Invasive Species Council and this story in The Conversation.
Photo: Tim Williams/Flickr