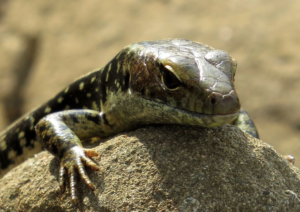 Come along to the Tura Marrang Library (Tura Beach Drive, Tura Beach) on Friday 2nd September at 2pm to hear Geoff Robertson from Canberra talk about reptiles in this region and how using citizen science we can learn more about these wonderful creatures and how we might identify and conserve them. This is the second of a series of information sessions and field activities organised by the newly formed Atlas of Life field naturalist group.
Geoff is a long time member of the ACT Herpetological Association and has given many presentations on Reptiles of South East NSW and Canberra. He was a strong advocate to include herpetofauna in the Canberra Nature Map.
The Atlas of Life has just launched its new species recording app and platform which is based on the Canberra Nature Map. NatureMapr makes it easy for anyone anywhere to record their sightings of wildlife and nature and help build our Atlas of Life of this region. Geoff will not only describe the amazing reptiles of our region, but also explain how records can help in their conservation.
We will show you how the NatureMapr works and how you can use the app to create your own journal of wildlife. Everyone welcome.
Presenter Geoff Robertson: 0403 221 117
Field Naturalist Organiser: David Jackson: 6495 9282
Atlas of Life Chair Libby Hepburn: 0458 798 990
atlasoflife.org.au