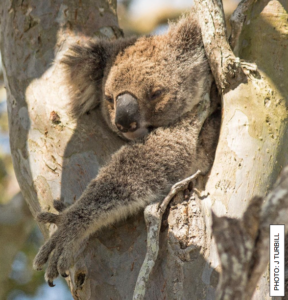 Threatened Species Day is a national day held each year on 7 September to commemorate the death of the last remaining Tasmanian tiger at Hobart Zoo in 1936. It is a time to reflect on what happened in the past and how we can protect our threatened species in the future – a day to celebrate our success stories and ongoing threatened species recovery work.
The Far South Coast region is home to many unique plants, animals and birds, some of which are now endangered. Be part of one of the exciting events happening in this area between 3-11 September, learn about the unique biodiversity of the region and the important role you have to play in saving threatened species.
Events have been organised by the Office of Environment and Heritage in cooperation with local organisations and include an art exhibition on shorebirds, daily presentations on threatened birds at On the Perch, a range of events at Potoroo Palace, a tour of Panboola Wetlands, a windbreak design workshop, a guided tour of Tura Beach Reserve and a presentation on the South Coast Koala Conservation Project. For details, see the flyer here.