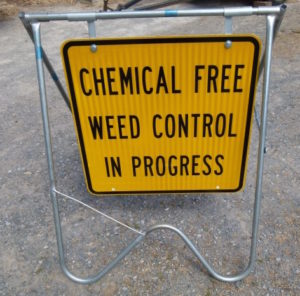 The South East Wetland Carers Network is hosting a half-day workshop about reducing or eliminating herbicide usage in and around wetland sites. The closest workshops are in:
Eurobodalla Shire on Thursday 25 August from 8.45am–1pm, Eurobodalla Botanic Gardens, Princes Hwy, 5kms south of Batemans Bay
Bega Valley Shire on Friday 26 August from 8.45am–1pm, Bermagui Library & Community Centre, 9 Bunga St, Bermagui
Mia Dalby-Ball from Acacia Environmental Solutions will provide an overview of techniques to reduce or avoid herbicide usage including:
Designing weed free habitats
Thermal weeding (including in wetlands and waterways)
Steam treatment
Fauna (goats etc)
Salts and more …
Your local council weeds officer will provide information about "alert" weeds to watch out for and answer questions specific to your area. Morning tea and lunch will be provided.
Bookings are essential so please contact Michael Andrews on mandrews@conservationvolunteers.com.au, or 4228 9246 or 0427 826 484
And to ensure that the presenters cover topics of relevance to you, please let Michael know:
– what weeds you are most concerned about in your area, and
– what landscape types they occur in.
Workshops will also be held in Milton and Kiama Downs in early September so speak to Michael if you'd like to attend one of these.