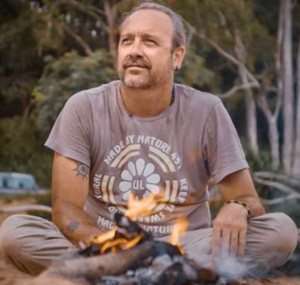 Australian Story
ABC's Australian Story recently presented "Fighting Fire With Fire" on the life and work of Indigenous Fire Practitioner Victor Steffensen and his mentors from Cape York. Victor has visited the Far South Coast several times in recent years to share his knowledge and support the development of a cultural burning program here. You can watch the program on ABC iview.
Cultural Burning on Private Land
The South Coast NSW Aboriginal Elders Association (SCAE) has a vision to provide cultural burning on private land and other land tenures and is hoping to attract funding to have two or three cultural burning crews working consistently. To read about the first traditional burn on private land since the past summer's bushfires, see About Regional's recent story by Elka Wood. And If you are a private landholder with native vegetation and wish to engage a cultural burning team to manage your land, you can contact SCAE's business manager Prue Bartlett on 0427 825 273.